Professional Roof Repair Services
Have you noticed any type of damage to your roof? Perhaps a shingle is broken or missing, or you have a roof leak? Whatever the roofing problem, trust the local roofers at HomeXpert Construction Inc. for expert roof repair services. We can come out to your home or business promptly to perform a free roof inspection and provide you with a detailed estimate for the repair work. Contact us today to get started!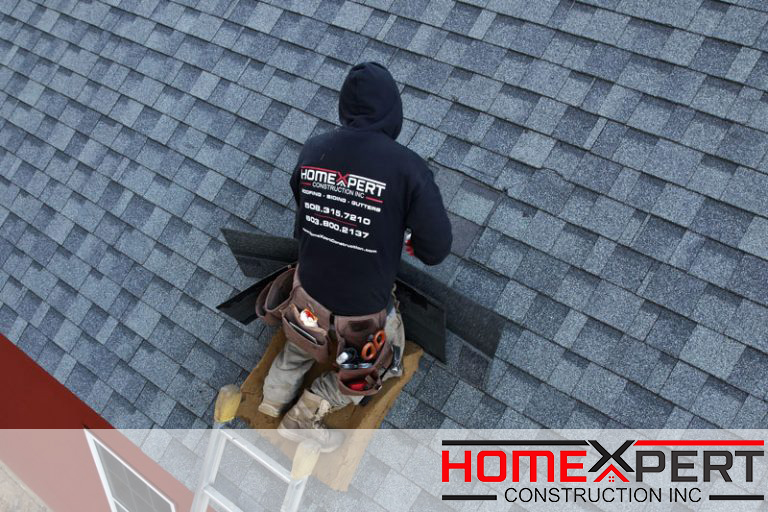 We Repair Asphalt Shingles & Flat Roofing
HomeXpert Construction offers unmatched expertise in roof repair services for traditional asphalt shingle roofs as well as flat roofs. We service both residential and commercial properties with over 25 years of experience. We are fully licensed and insured as a local roofing contractor, and we also have certifications from the top roofing manufacturers, so you can trust that your property is in good hands when you hire our team.
Our Repairs Come With a 10-Year Warranty
Not only will you receive high-quality repair workmanship from our team, that work will also be covered for the next 10 years after completion. HomeXpert Construction stands by the work we do, because we know we are providing our customers with quality. If something goes wrong, we want to be the contractor to make it right for you.
Request a Free Roof Inspection Today!
If you suspect that your property in New England has minor roof damages that need repair, we are available to answer any questions about our roof repair process and provide you with a free roof inspection to get started. Contact HomeXpert Construction Inc. today to schedule an appointment! Call us at (508) 315-7210 or submit the convenient online contact form. We will get back to you in one business day or less.